Holy Trinity Early
Learning Centre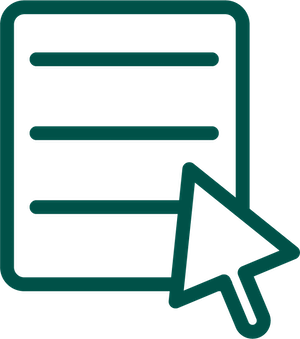 DAILY FEES:
$130 per day(fee reductions for those eligible for CCS)
HOURS OF OPERATION:
Monday  7.30am – 6.00pm
Tuesday  7.30am – 6.00pm
Wednesday  7.30am – 6.00pm
Thursday  7.30am – 6.00pm
Friday  7.30am – 6.00pm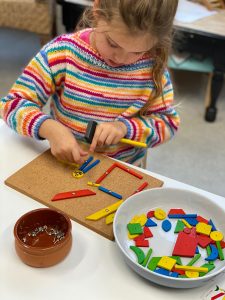 Since our founding, we've focused on supporting children throughout their early education years in developing the life skills they require to be responsible contributors of the community. All learning experiences are designed to adequately nurture the emotional and intellectual growth of our children.
Think.​ Explore. Investigate. Question.
These are just a few of the skills and qualities that children will develop at Holy Trinity Early Learning Centre. Through stimulating learning opportunities, young children are free to develop into bright young minds. Reach out to learn more, and enrol with us today!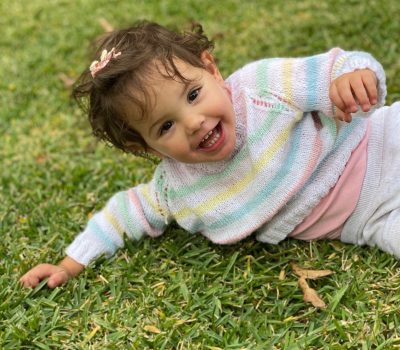 Early Learning Program
Our early learning program is run by qualified and highly experienced early childhood educators. We focus on providing children with open ended learning experiences where they can work at their own level ensuring that their developmental needs are constantly being challenged. Children are taught to be independent and to think and hypothesis about the world around them.

Children are provided with nurturing care that ensures their safety and emotional needs are met. Each child's needs are met on an individual basis as we allow for flexible routines, mealtimes, rest times and more. By teaching empathy and kindness, we are supporting families in raising global thinkers and responsible citizens.

Children will be responsible for designing their own learning through conversations, observations and the gathering of information from families. Children who learn in an environment that fosters their interests, develop a greater love of learning that they carry throughout their life.

Our multi-age learning environment provides the children with a homely feel, where they will assist in supporting one another's learning. As Vygotsky says, people learn from others with greater knowledge than themselves. So, as a community of learners, we will share our ideas and gain our knowledge from one another.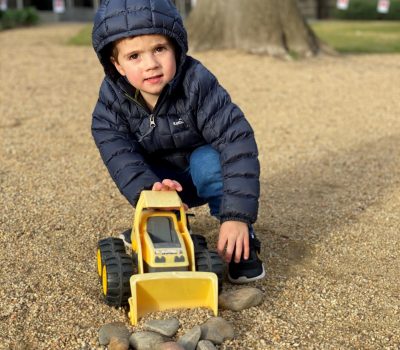 Integrated Kinder Program
Our funded 4-year-old kindergarten program is designed by our Victorian Institute of Teaching registered Kindergarten teacher. The funded kindergarten program will run as part of the overall program however, with focused group discussions and specifically designed learning experiences to ensure the kindergarten children receive developmentally appropriate learning experiences that will help prepare them for their next step in life.

With a focus on art and the development of ongoing project work, the children will be given the opportunity to extend their learning well beyond basic concepts and to gain in depth knowledge of topics of interest. They will engage with the community to explore their ideas and to ensure they are given every opportunity to learn about the world around them.

Educators will extend children's learning by asking questions and getting the children to hypothesize. This approach will help the children to think well beyond the basic and to explore ideas to the fullest. The teachers are trained in extending the children's learning using this method.

Children's development will be assessed on an ongoing basis and their preparedness for school will be monitored and communicated with families. From this assessment, the program will be designed to further support their development to ensure they are on target for starting school.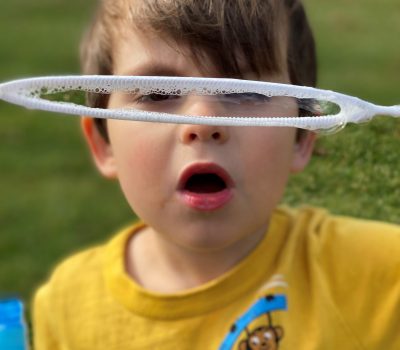 What You Need
When you start at Holy Trinity you will need to bring:
A bag or backpack that will fit into their locker
Spare underwear and clothes, especially if toilet training
A wide brim or bucket sun hat that is named and can be left at the centre
Specific sunscreen if your child cannot use ours due to skin sensitivity
A warm coat in winter
Any security toys or items your child may need for comfort
Any medications as well as medication action plans signed by your Doctor

Please ensure your child wears appropriate clothing for playing and messy play. Items of clothing that may get paint and mud on them. Shoulders must be covered for sun protection - no singlet straps.

Children need to wear shoes that are comfortable and protect their feet - no thongs or crocs please.

We look forward to welcoming your child at Holy Trinity ELC!
Susie has worked in the Early Childhood sector for 30 years, with 19 years spent teaching Kindergarten, specialising in art and children's artistic development. She enjoys empowering children to have a voice and teaching them to advocate for their rights. Educating the educator, is another passion as it sits in line with her goal to create better outcomes for all children, not just the children she teaches directly.
In 2014 Susie completed her Master of Education, Bachelor of Education Early Childhood and Diploma of Teaching Early Childhood. Then in 2017, she graduated from the Company Directors Course at the Australian Institute of Company Directors (AICD).
Some of Susie's achievements include:
Earning the 'exemplary' teacher classification in 2009
Winning the NEiTA ASG Inspirational Teachers State and Territory Award in 2013
Co-authoring several books which support educators in understanding and implementing the Early Years Learning Framework and the National Quality Standards
Supporting the Department of Education and Training, and Semann and Slattery as a mentor in the Quality Area One Program


Susie also holds her Asthma, EpiPen and First Aid training certificates.
Over the past 15 years, Susie has been supporting the wider community through her consulting business and presenting at conferences throughout Australia, on the topic of implementing the Early Years Learning Framework and the National Quality Standard.
Using the skills, knowledge and expertise she has gathered throughout her career in relation to providing quality education and care for children, combined with her innovation and intensive governance experience, Susie looks forward to turning Holy Trinity ELC into a leader in the Early Childhood Sector.
Bernadette has worked in the Early Childhood sector for 35 years. Throughout her career, Bernadette has undertaken roles as Director as well as lead educator. Bernadette has previously implemented the design and set-up of a 100 place service, then taking on the Co-Ordinator's role. When that company purchased two more services, she then took on the role of managing all three services.
Bernadette has also worked for Manningham City Council and during her time there, she held secondment positions of Family Daycare Field Officer and Inclusion Support Facilitator. These positions were instrumental in further widening Bernadette's skill base.
Some of Bernadette's achievements include:
Assistant Centre Director – and in Centre Directors absence, was responsible for the Early Years' Service
Co-authoring a number of books for the early childhood sector that support educators in fostering and understanding government legislation
Obtaining a food safety supervisors' certificate
Completing training in Manual Handling, in regards to Privacy and Occupational Health and Safety


Bernadette holds her Asthma, EpiPen and First Aid training certificates.
Bernadette has done consultancy work at numerous services, supporting them to achieve 'Exceeding the National Quality Standard' in their assessment and rating. Bernadette enjoys the mentoring role and found that educators responded well to her support and direction. She particularly enjoys helping them reflect on their practice, as a method of evoking change.
Along with her leadership skills, Bernadette's ability to mentor educators will support Holy Trinity ELC in developing a positive reputation. Bernadette is looking forward to working with the children and staff to develop innovative programs that will support each child to thrive.
If you would like a tour of the centre, please call us on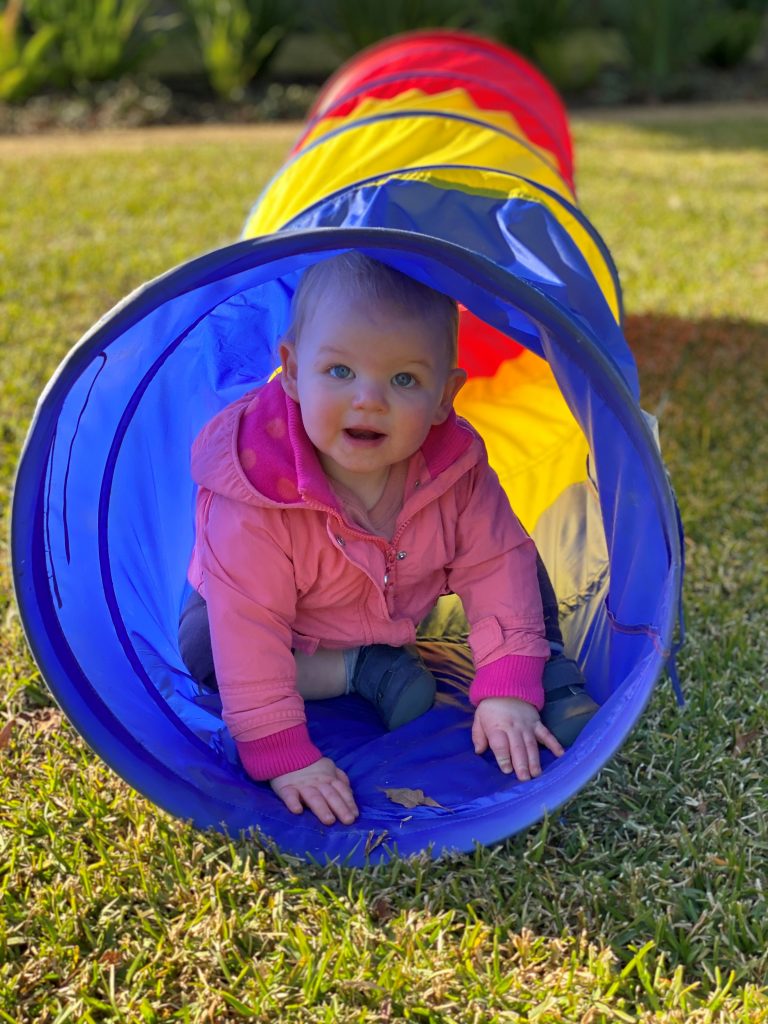 Subscribe to our newsletter
Copyright © 2020 Holy Trinity Early Learning Centre. All Rights Reserved.